The global refugee problem defies succinct summary. The topic is fraught with myths, competing agendas, inflated numbers, political abdication, and more than its share of propaganda. Syrian refugees have taken the center spotlight today, but they are not at all the only ones who need a safe place to wait out violence at home.
Globally, we established a new high water mark in 2015—and it is nothing to celebrate: "an unprecedented 59.5 million people around the world have been forced from home. Among them are nearly 20 million refugees, over half of whom are under the age of 18."[1] Never before has the world held so many displaced persons.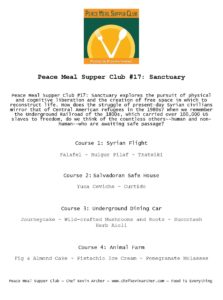 And yet, U.S. immigration officials planned a month-long series of raids for May and June 2016, "to deport hundreds of Central American mothers and children found to have entered the country illegally," reported  Reuters.[2] These raids are the most recent extension of hostility towards refugees which the US has exhibited for decades. But are refugees really here illegally?[3]
Peace Meal Supper Club™ #17: Sanctuary is an attempt to penetrate the official slide show, to see beyond destructive nationalistic rhetoric, to reclaim identity and definition. The menu spans the globe, reaches across centuries, and ventures over borders between nations and species. It offers hope that we will reconcile competing inertia, that our natural urge towards compassion overtakes the myopic momentum of established force.
It's a struggle of the most beautiful position against the most likely one.
As to the most beautiful position, humanity has compiled an admirable catalog of documentation regarding the treatment of refugees. Take, for example, the Universal Declaration of Human Rights, adopted by the United Nations in 1948. It was borne of the horrific experiences leading to and during World War II, as hate and racism drew the developed nations into global war and sent millions fleeing for their lives.
As that conflict's refugees sought safe haven, the United Nations shepherded the 1951 Convention Relating to the Status of Refugees, which declared the rights of people who have been forced out of their homes and homelands by war or other threats. It upheld the duty of all nations to assist. This multilateral document was followed in 1967 by the Protocol Relating to the Status of Refugees, which further elaborated on the aid due anyone fleeing strife in their homelands. Signatories, which included the United States, bound themselves by international law to provide refuge to anyone fleeing violence at home.
These three modern statements reconnected us with practices in our shared past. Greece, Egypt, medieval England, [4] and the Jews of the Old Testament[5] all took care to take care of the troubled stranger. Their compassion reached over all conflicts to help the innocent victims, declaring that the powerful do indeed have an obligation to the powerless. It's a tradition that needs our attention and refocus.
Because purposeful practice of the most beautiful position has not been immune to xenophobic criticism.
Consider these words from Senator Pat McCarran: "I believe that this nation is the last hope of Western civilization and if this oasis of the world shall be overrun, perverted, contaminated or destroyed, then the last flickering light of humanity will be extinguished. I take no issue with those who would praise the contributions which have been made to our society by people of many races, of varied creeds and colors. However, we have in the United States today hard-core, indigestible blocs which have not become integrated into the American way of life, but which, on the contrary are its deadly enemies. Today, as never before, untold millions are storming our gates for admission and those gates are cracking under the strain. The solution of the problems of Europe and Asia will not come through a transplanting of those problems en masse to the United States."[6]
McCarran spoke these words in 1953, in defense of the Immigration and Nationality Act of 1952, of which he was co-sponsor. His rhetoric sounds shockingly contemporary.
President Truman attempted to veto this Act, saying, "Today, we are 'protecting' ourselves as we were in 1924, against being flooded by immigrants from Eastern Europe. This is fantastic…We do not need to be protected against immigrants from these countries–on the contrary we want to stretch out a helping hand, to save those who have managed to flee into Western Europe, to succor those who are brave enough to escape from barbarism, to welcome and restore them against the day when their countries will, as we hope, be free again."
In the decades since Truman, our imperial projects have spawned conflicts across the globe. As the conflicts deepen, so does the magnitude of our moral conflict. Headline events such as World Wars I & II, the various wars in Iraq, our fight against the phantoms of Al Qaeda, and the never-ending aggression against Palestinians are not the only venues for our moral dilemma. These have actually distracted us from the direly pressing matters on our doorstep.

US involvement in Central America's Northern Triangle began in 1901, with the pseudo-military operations of United Fruit Company. Since then, the relationship has only become more violent and complex. CIA-led and Eisenhower-backed political coups in the 1950s were harbingers of our present-day interference. In the late 1970s and throughout the 1980s the problems metastasized. The US played a heavy role in arming and financing civil war in El Salvador, which saw the creation of over a million displaced people. Many of them fled to the southern US border seeking asylum. Initially, to our great credit, we responded compassionately. The US Congress, during the final months of the Carter Administration, passed the Refugee Act of 1980.
This act "created The Federal Refugee Resettlement Program to provide for the effective resettlement of refugees and to assist them to achieve economic self-sufficiency as quickly as possible after arrival in the United States."[7] It incorporated concepts from the United Nations' Universal Declaration of Human Rights. Our intentions were good, although our actions should be examined.
First, however, let's determine who is a refugee. According to the 1951 Convention Relating to the Status of Refugees, and the subsequent Protocol Relating to the Status of Refugees, a refugee is a person who:
"owing to well-founded fear of being persecuted for reasons of race, religion, nationality, membership of a particular social group or political opinion, is outside the country of his nationality and is unable or, owing to such fear, is unwilling to avail himself of the protection of that country; or who, not having a nationality and being outside the country of his former habitual residence as a result of such events, is unable or, owing to such fear, is unwilling to return to it."[8]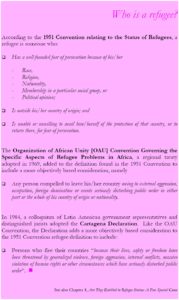 This definition holds no trace of immigrant opportunism. The current conflicts in Syria, Iraq, Sudan, Burma, Yemen, Colombia, and other war-torn regions have produced 60 million refugees who fear for their lives.[9] They are identifiable by any number of the above criteria. They are not "just peasants coming to the US for a welfare card and a Cadillac," as Salvadorans were portrayed by officials during the Reagan Administration.[10] However, if we blur the distinction between economic immigrants and political refugees, then we can dismiss our obligation to them. If we confuse other definitions—such as internal civil war vs. outside aggression or multi-national conflict—we can dismiss their problems as well: "Not my problem."
This potential dismissal also has been addressed by another document in the canon. The Cartagena Declaration, issued by the Organization of American States in 1984, enlarges the concept of refugee to include "persons who have fled their country because their lives, safety or freedom have been threatened by generalized violence, foreign aggression, internal conflicts, massive violation of human rights or other circumstances which have seriously disturbed public order." With great sagacity they illuminated our tendency towards slippery ethics.
In the best of cases, a nation will freely open its doors to refugees, like Germany, Sweden, Lebanon, and Turkey are doing for Syrians.[11] But should a nation fail to be a good neighbor, private citizens and institutions defy their governments in deference to their own humanity.[12]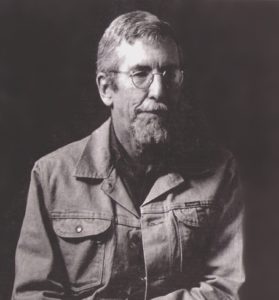 Humanitarian action undertaken by individuals and churches was the wellspring of the Sanctuary Movement in the 1980s. US-backed civil war in El Salvador displaced over a million Salvadorans; 30,000 of them actually fled the country seeking asylum. Refugee camps were set up to receive them in Tapachula, on Mexico's southern border, but the war's violence still found them. Therefore, many Salvadorans sought asylum in the US. Our government was not interested, however—in clear violation of the Declarations and Protocols the US had signed and ratified.
The Salvadorans did find sanctuary, though, through the work of private citizens.
"The network of religious congregations that became known as the Sanctuary Movement started with a Presbyterian church and a Quaker meeting in Tucson, Arizona. These two congregations began legal and humanitarian assistance to Salvadoran and Guatemalan refugees in 1980…When, after two years, none of the refugees they assisted had been granted political asylum, Rev. John Fife of Southside Presbyterian Church in Tucson announced—on the anniversary of the assassination of Salvadoran Archbishop Óscar Romero—that his church would openly defy INS and become a 'sanctuary' for Central Americans. The Arizona congregations were soon joined by networks of religious congregations and activists in Northern California, South Texas, and Chicago."[13]
(This half-hour PBS segment from Peter Krogh is very enlightening if you have the time.)
While in sanctuary, the Salvadoran refugees hoped for freedom from harassment due to ethnicity, faith, and gender. They hoped for—and often needed—access to medical facilities and legal channels. Mostly, they need a safe place to wait out the strife until they could return home. Today's 60-million refugees need the same.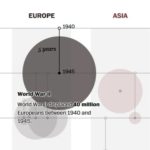 When we, the people, lead with our humanity, we are indeed good at providing sanctuary—just as we did in the 1940s when 40 million Europeans were displaced.[14] We have performed admirably upon occasion in spite of our own internal wars: the Underground Railroad carried over 100,000 people to safety in the northern US and Canada, in defiance of federal law.
We, the nation, sometimes lead with our politics, however, and muddle our way into moral failure. We have established concentration camps for Japanese, German, and Italian Americans; refused docking for ships carrying Third Reich refugees; and granted asylum as part of Cold War strategy while withholding it from people whose houses are afire.
The Mariel Boatlift, which brought about 125,00 Cuban refugees into the US in 1980, makes an interesting contrast with the contemporaneous movement to grant sanctuary to Salvadorans. The Cuban refugees—fleeing economic collapse in Cuba, and arguably economic rather than political refugees–were welcomed with cash, social and medical services, programs to help them transition into American life, and educational accommodations.
Salvadoran refugees, however, were met with hostility. Utilizing the rhetoric of fear and hatred, US officials regarded the "brown hordes" as rapists, killers, drug dealers, terrorists, and of course, economic opportunists here to take Americans' jobs.[15] Some were stopped well before they got to the US, with complicit Mexican officials declaring that "the majority of illegals have a criminal record and only come to commit crimes."[16]
This prejudice, a variant of the strong anti-Latino bias which the US has held since the mid-1800s,[17] resulted in disproportionate denial of safe haven to Salvadorans, as compared to other nationalities.[18]  The US was willing to save people from Castro's communism, but not from high-quality American guns.
But with all the accusations levied against asylum-seekers and their sanctuary hosts, "no evidence connecting sanctuary with violent activities ever surfaced. Evidence that did come out pointed to just the opposite: that the US government was intimately connected with Salvadoran death squads."[19]
The US government was—and still is—involved at very intimate levels in the Northern Triangle. From war to death squads to maintaining kill lists and photo albums,[20] the US was the prime driver for the growth of the refugee population and the reactionary movement to provide sanctuary. By 1983, civil war in El Salvador had killed 30,000 civilians and displaced one million. The US was pumping in a half billion dollars annually in military assistance. Civilians areas were frequently bombed, not only in El Salvador but in Guatemala, where tens of thousands had also been killed. Border camps in Mexico were routinely attacked by US-backed Guatemalan and Salvadoran troops, ostensibly to root out guerillas.[21]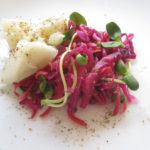 It's a startling contrast: Refugees from Cuba were feted, fed, housed, and educated through rapidly formed government programs. Refugees from Central America were hunted, imprisoned, deported, and frequently assassinated. Why the different treatment?
The answer, as given by Robin Lorentzen in her book "Women in the Sanctuary Movement," is simple: Acknowledging Central Americans as political refugees would expose the US' role in creating them.[22]
That role is indeed a deep one. "The administration of President Ronald Reagan, who came to power in January 1981, saw these civil wars as theaters in the Cold War. In both El Salvador and Guatemala, the United States intervened on the side of those governments, which were fighting Marxist-led popular movements. In Nicaragua, however, the United States supported the contra rebels against the socialist Sandinista government."[23]
Congress had previously imposed a ban on foreign assistance to governments that committed gross violations of human rights. Therefore the Reagan Administration publically denied all rights abuses—even though multiple human rights groups had already cataloged the violence. Efforts to silence the asylum-seekers focused on characterizing them as economic refugees, then rejecting their requests for asylum. "As a result, approval rates for Salvadoran and Guatemalan asylum cases were under three percent in 1984. In the same year, the approval rate for Iranians was 60 percent, 40 percent for Afghans fleeing the Soviet invasion, and 32 percent for Poles."[24]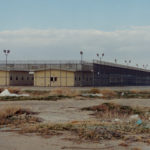 "The Justice Department and INS actively discouraged Salvadorans and Guatemalans from applying for political asylum. Salvadorans and Guatemalans arrested near the Mexico-U.S. border were herded into crowded detention centers and pressured to agree to 'voluntarily return' to their countries of origin. Thousands were deported without ever having the opportunity to receive legal advice or be informed of the possibility of applying for refugee status. Considering the widely reported human rights violations in El Salvador and Guatemala, the treatment of these migrants constituted a violation of U.S. obligations under the 1951 Refugee Convention."[25]
It is not surprising, then, that concerned citizens along the border took the matter into their own hands. Quietly ignoring US immigration law and foreign policy, they took in refugees and at times aided their border-crossing, in the spirit of Thoreau: "They are lovers of law and order who uphold the law when the government breaks it."[26]

"At the Sanctuary Movement's height in the mid 1980s, over 150 congregations openly defied the government, publicly sponsoring and supporting undocumented Salvadoran or Guatemalan refugee families. Another 1,000 local Christian and Jewish congregations, several major Protestant denominations, the Conservative and Reform Jewish associations, and several Catholic orders all endorsed the concept and practice of sanctuary. Sanctuary workers coordinated with activists in Mexico to smuggle Salvadorans and Guatemalans over the border and across the country. Assistance provided to refugees included bail and legal representation, as well as food, medical care, and employment."[27]
The early core of religiously-minded workers was soon joined by political activists in Chicago and other urban centers. They brought a political edge to the humanitarian efforts. It was no longer just a campaign to help a few families outlast the violence. It became a political storm within the US.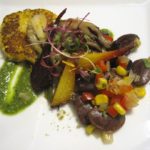 By granting venue to the refugees' stories, the Sanctuary Movement fundamentally challenged our vision of ourselves—much like the American Civil War, our duplicitous dealings with First Nations, and our repeated failures with voting rights. They brought alignment between the Sanctuary Movement and larger civil rights movements. They challenged "not just one immigration law, but a whole pattern of exploitation."[28]
Those involved in the movement saw it as a fundamental question of human rights, as stated clearly in the UN's declaration of 1948, the Convention of 1951, the 1967 Protocol, and other acclaimed elaborations.
"The defense of the Salvadorans and Guatemalans marked a new use of international human rights norms by U.S. activists. Citing the Nuremberg principles of personal accountability developed in the post-World War II Nazi tribunals, religious activists claimed a legal precedent to justify their violation of U.S. laws against alien smuggling. Other activists claimed that their actions were justified by the religious and moral principles of the 19th-century U.S. abolitionist movement, referring to their activities as a new Underground Railroad. Many U.S. religious leaders involved in the Sanctuary Movement had prior experience in the 1960s civil disobedience campaigns against racial segregation in the American South."[29]
Their very public platform made the movement appear "dangerous to the government"[30]—a government which didn't appreciate having its foreign policy questioned or its covert operations exposed. But the activists continued to press the questions: Since the US had ratified the Protocol of 1967, and given the progressive nature of the Refugee Act of 1980, shouldn't we be providing safe haven for the Salvadorans and Guatemalans? Especially since we are funding and arming the combatants? And that of course should cause us to ask the ultimate question: Why are we at war in Central America?
These questions certainly had their consequences: "The Department of Justice responded by initiating criminal prosecutions against two activists in Texas in 1984, followed by a 71-count criminal conspiracy indictment against 16 U.S. and Mexican religious activists announced in Arizona in January 1985."[31]
Dragging key Sanctuary Movement participants into federal court was an act of silencing on the part of the US government. In that vein, US District Judge Earl Carroll barred the defense from mentioning the violent conditions in El Salvador. He knew that to allow such testimony would not only validate the refugees' status according to international law, it would also expose the violent role the US played in creating the refugees in the first place. In spite of Carroll's restrictions, activists were able to capitalize on the trial's publicity, using it to indict the Reagan Administration for its wars in Central America and its treatment of the wars' victims.[32]
Middle-class American activists weren't the only ones who had issued public indictments. In 1980,  Salvadoran Archbishop Óscar Romero publicly requested that the US cease military aid. A month later, he gave a sermon in which he called upon Salvadoran soldiers to stop killing civilians. He was murdered shortly thereafter, at the altar, by government-supported assassins.[33]
It's a practice that continues to this day. Vocal opponents of invasive US policies—such as Berta Cáceres—are silenced through assassination.[34] We continue to engage in war openly and clandestinely while the media ignores our involvement and the victims.[35] We persist in creating refugees in greater numbers than we will ever offer homes. In fact, we produced a 712% increase in refugees during the tenure of Secretary of State Hillary Clinton.[36] We reinforce all this silencing by creating a culture of information suppression: ag-gag legislation, whistleblower laws, censoring of the words "climate change." We justify all the silencing by labeling activists as terrorists and refugees as rapists.
We are even willing to pay for the silence in advance. We pay Mexico to intercept and incarcerate asylum-seekers so that we never have to hear their stories or see their faces.[37] The ones who actually make it across our border are detained without legal hearing. Then we deport them in record numbers.[38]
Are we in the right when we send them back to their home countries? We have agreed, on paper, to the following: "The most essential component of refugee status and of asylum is protection against return to a country where a person has reason to fear persecution."[39]
Refoulement—sending a person back to a country where they face a threat to their life or freedom—is overwhelmingly condemned on a global scale, and has been since 1951.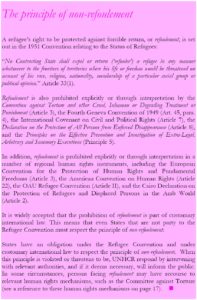 "No Contracting State shall expel or return a refugee in any manner whatsoever to the frontiers of territories where his life or freedom would be threatened on account of his race, religion, nationality, membership of a particular social group or political opinion."—from the 1951 United Nations Convention Relating to the Status of Refugees, Article 33(1).
"No person referred to in Article 1, paragraph 1, shall be subjected to measures such as rejection at the frontier or, if he has already entered the territory in which he seeks asylum, expulsion or compulsory return to any State where he may be subjected to persecution." — from the United Nations Declaration on Territorial Asylum, Article 3(1), unanimously adopted by the General Assembly in 1967.
"No person may be subjected by a member State to measures such as rejection at the frontier, return or expulsion, which should compel him to return to or remain in a territory where his life, physical integrity or liberty would be threatened for the reasons set out in Article 1, paragraphs 1 and 2." — from the Organisation of African Unity's 1969 Convention Governing the Specific Aspects of Refugee Problems in Africa, Article III(3).
"In no case may an alien be deported or returned to a country regardless of whether or not it is his country of origin, if in that country his right to life or personal freedom is in danger of being violated because of his race, nationality, religion, social status or political opinions." — Article 22(8) of the American Human Rights Convention adopted by the Organization of American States in November 1969.
Non-refoulement has become such a widely accepted principle that even non-member states—those not part of the UN, OAS, OAU, or other global organizations—readily honor it. "Because of its wide acceptance at universal level, it is being increasingly considered in jurisprudence and in the work of jurists as a generally recognized principle of international law," states the UN.[40]
There is only one exception to the principle of non-refoulement. Article 33(2) of the 1951 Refugee Convention states: "The benefit of the present provision may not however be claimed by a refugee whom there are reasonable grounds for regarding as a danger to the security of the country in which he is, or who, having been convicted by a final judgment of a particularly serious crime, constitutes a danger to the community of that country."
It's a loophole through which can slip the entire caboodle of US foreign policy. Our present behavior is an elaboration of the unspoken policy of the 1980s, when refugees were denied and deported on the basis of fabricated fear. If we are afraid of the refugees on our doorstep, we won't let them in. If we don't let them in, we can't hear their stories. Their stories, of course, incriminate the US and its violent foreign affairs.
True to form, the present US Administration has relentlessly demonstrated its unwillingness to grant asylum. As for refugees that have made it across the border, we criminalize their presence.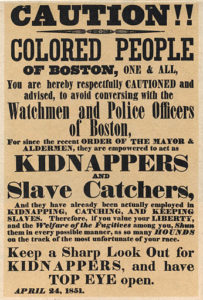 It's as unconscionable as sending Jews back into Hitler's Germany. It's as horrific as sending escaped African slaves back into Dixie. But the US does it behind the curtain of the machine, projecting an illusion of humanity over the top of its aggression. It's hard to sort one image from the other.
We choose what we see, of course. And while we creatively interpret the image, others face the machine itself. For them, the struggle is not one of vision. It's one of survival.
Sanctuary activists in the 1980s knew the fate of refugees subjected to refoulement. Those sent back to El Salvador faced even greater violence than that which they fled, as they were now considered traitors by both civil war factions. Former FBI informant Frank Varelli testified that he regularly provided Salvadoran national guardsmen the names of people sent back by the US. He also provided the names of American citizens who were travelling in El Salvador, maintained assassination lists, and even a photo album.[41] Anyone denied sanctuary by the US, and subsequently returned to El Salvador, was forcibly trading potential peace for guaranteed violence.
The story is the same today. When the US deports Central Americans refugees, it sends them to their deaths. As one refugee succinctly states, "The evil there is tremendous." And of course, evil isn't restricted by borders, no matter how we might pretend.
Still, the question remains: "Why are we at war in Central America? Or in Syria? Or anywhere?"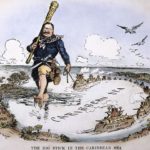 Contrary to optimistic popular opinion, we are not at war for democracy, or out of generosity. Perhaps the wars help to feed our insatiable appetite for drugs. Maybe we just wish to promote US commercial interests. Possibly we are only acting upon the Monroe Doctrine and the Roosevelt Corollary. Maybe we need to keep our armed forces busy. Maybe war is good for business. (Pardon the interruption, but detention of refugees is good business, too.)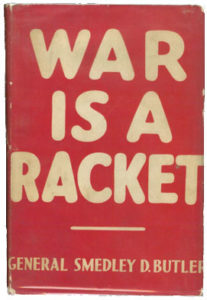 Maybe, just maybe, War is a Racket, as opined by Major General Smedley Butler, one of the most decorated servicemen in US history. His opening lines are unadorned and inarguable: "War is a racket. It always has been. It is possibly the oldest, easily the most profitable, surely the most vicious. It is the only one international in scope. It is the only one in which the profits are reckoned in dollars and the losses in lives. A racket is best described, I believe, as something that is not what it seems to the majority of the people. Only a small 'inside' group knows what it is about. It is conducted for the benefit of the very few, at the expense of the very many. Out of war a few people make huge fortunes."
"The trouble with America is that when the dollar only earns 6 percent over here, then it gets restless and goes overseas to get 100 percent. Then the flag follows the dollar and the soldiers follow the flag."[42]
Butler was a leader of American forces in Central America in the early 1900s. He knew firsthand what he was talking about. He also traversed the path that lies before us now, leaving the most likely position—perpetual war and its ignored casualties—to arrive at the most beautiful position—complete cessation of aggression accompanied by greater expressions of our humanity.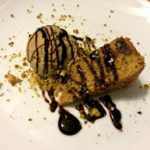 The more beautiful option, interestingly enough, is also the most rational: as we cease hostilities—and therefore the production of refugees—we can better assist the diminishing number who require sanctuary. It's a lighter burden for everyone. Or we can go the most likely route: create more refugees and reject their requests for asylum. The ultimate solution will indeed be complicated, but as we argue our philosophy, casualties pile up. Will we find that our moral consciences have settled to the bottom of the heap?
Truman was hardly a hippie peacenik, but he understood our moral responsibility. Quakers, liberation theologians, radical left Catholics, Nobel laureates, and plenty of us rational atheists have pursued paths of compassionate dissent, transforming civil disobedience into civil initiative.[43]
To many of us, human safety lies in the glorification of peace, not in the sanguine pageantry of war.
Please Read More:
Stories from the Current Wave of the Refugee Crisis, related to the Obama Administration
The US provides aid to Mexico for detaining and torturing refugees
US mainstream media portrays it as an immigration crisis
We view the costs only from our side
We ignore our role in creating more violence in their home countries
Obama's policies are violently regressive not progressive
Refugees are gamepieces for posturing politicians
Children are denied legal process in spite of international law
Once again, we pay Mexico to intercept and detain those fleeing violence in their home countries
Once again, they are not illegal according to agreed international conventions
Work for the Right to Refuse to Kill: http://www.wri-irg.org/co/rrk-en.htm
Support modern invocations of the Sanctuary Movement:
Every Campus a Refuge
Groundswell Movement
Southside Presbyterian Church (the original home of the 1980s Sanctuary Movement)
New Sanctuary Movement of Philadelphia
Tikkun Olam Chavurah
Not One More Deportation
Learn more about human rights, personal experiences, and the imperatives of survival:
Human Rights Watch's Refugee Rights Program
IFRC (Red Cross/Red Crescent) Protect Humanity Program
American Friends Service Committee Immigrant Rights campaigns
Five Facts about Migration from the Northern Triangle
NY Times: Refugee Crisis is Not an Immigration Crisis
"The Imperatives of Survival" 1974 Nobel Lecture by Sean MacBride
———————-
[1] http://www.unhcr.org/figures-at-a-glance.html
[2] http://www.reuters.com/article/us-usa-immigration-deportation-exclusive-idUSKCN0Y32J1
[3] https://www.hrw.org/news/2016/01/27/us-missteps-refugees-define-year
[4] https://en.wikipedia.org/wiki/Sanctuary
[5] https://en.wikipedia.org/wiki/Cities_of_Refuge#Origin_and_development
[6] https://en.wikipedia.org/wiki/Immigration_and_Nationality_Act_of_1952#cite_note-4
[7] http://www.acf.hhs.gov/programs/orr/resource/the-refugee-act
[8] http://www.unhcr.org/protect/PROTECTION/3b66c2aa10.pdf (will launch a PDF)
[9] https://www.washingtonpost.com/graphics/world/historical-migrant-crisis/
[10] Miriam Davidson, Convictions of the Heart: Jim Corbett and the Sanctuary Movement, (University of Arizona Press, 1988), 76-77; http://www.migrationpolicy.org/article/central-americans-and-asylum-policy-reagan-era
[11] http://www.immigration.ca/en/quebecimmigration-topmenu/187-canada-immigration-news-articles/2015/september/1992-countries-for-syrian-refugees.html
[12] https://en.wikipedia.org/wiki/Sanctuary_movement
[13] http://www.migrationpolicy.org/article/central-americans-and-asylum-policy-reagan-era
[14] https://www.washingtonpost.com/graphics/world/historical-migrant-crisis/
[15] Davidson, Convictions of the Heart, 99.
[16] Davidson, Convictions of the Heart, 62.
[17] Howard Zinn, A People's History of the United States, (Harper Perennial Modern Classics, 2005), 149-169.
[18] Davidson, Convictions of the Heart, 44-45
[19] Davidson, Convictions of the Heart, 141
[20] Davidson, Convictions of the Heart, 142
[21] Davidson, Convictions of the Heart,76
[22] Robin Lorentzen, Women in the Sanctuary Movement, (Temple University Press, 1991), 12.
[23] http://www.migrationpolicy.org/article/central-americans-and-asylum-policy-reagan-era
[24] http://www.migrationpolicy.org/article/central-americans-and-asylum-policy-reagan-era
[25] http://www.migrationpolicy.org/article/central-americans-and-asylum-policy-reagan-era
[26] Davidson, Convictions of the Heart, 80.
[27] http://www.migrationpolicy.org/article/central-americans-and-asylum-policy-reagan-era
[28] Lorentzen, Women in the Sanctuary Movement, 24
[29] http://www.migrationpolicy.org/article/central-americans-and-asylum-policy-reagan-era
[30] Lorentzen, Women in the Sanctuary Movement, 24
[31] http://www.migrationpolicy.org/article/central-americans-and-asylum-policy-reagan-era
[32] http://www.migrationpolicy.org/article/central-americans-and-asylum-policy-reagan-era
[33] Lorentzen, Women in the Sanctuary Movement, 10; http://www.migrationpolicy.org/article/central-americans-and-asylum-policy-reagan-era
[34] http://www.democracynow.org/2016/3/11/before_her_assassination_berta_caceres_singled
[35] http://fair.org/home/suyapa-portillo-on-central-american-refugees-michael-ratner-on-alberto-gonzalez/
[36] http://www.wola.org/commentary/3_myths_about_central_american_migration_to_the_us; http://www.nydailynews.com/news/national/gonzalez-clinton-policy-latin-american-crime-story-article-1.2598456
http://www.democracynow.org/2016/3/11/before_her_assassination_berta_caceres_singled
[37] https://www.hrw.org/news/2016/04/20/we-pay-mexico-catch-refugees-kids-suffer
[38] https://www.ice.gov/doclib/about/offices/ero/pdf/2013-ice-immigration-removals.pdf (will launch a PDF)
[39] UN High Commissioner for Refugees (UNHCR), Note on Non-Refoulement (Submitted by the High Commissioner), 23 August 1977, EC/SCP/2, available at: http://www.refworld.org/docid/3ae68ccd10.html [accessed 18 June 2016]
[40] UN High Commissioner for Refugees (UNHCR), Note on Non-Refoulement (Submitted by the High Commissioner), 23 August 1977, EC/SCP/2, available at: http://www.refworld.org/docid/3ae68ccd10.html [accessed 18 June 2016]
[41] Davidson, Convictions of the Heart,142
[42] http://fas.org/man/smedley.htm
[43] Davidson, Convictions of the Heart, 80